Creating Community Through Art
Without a doubt, WaterFire gives one a deeper experience as a volunteer.  There are as many reasons for involvement as there are volunteers, but the feedback is consistent in theme; Inspirational.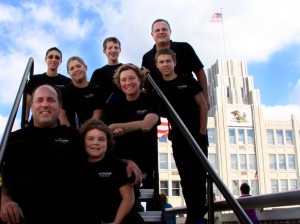 Meet new people; make new friends.  You are as likely to find yourself working alongside someone from Florida as the Shenango Valley.
We usually need about 350 volunteers per event.  Representing traditional Greek chorus members, we wear black to blend into the performance when nightfall signals the start of WaterFire.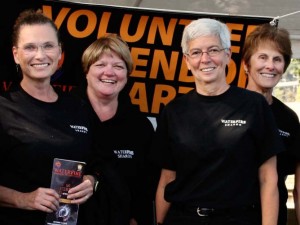 The transition from spectator to participant is as easy as it is rewarding.  Give it a try!
By the way, WaterFire Sharon is considered one of the world's most successful WaterFire events.  In short, it's because of our volunteers.
From moving wood to marketing, we want your help.
We generally use Constant Contact to link volunteers to tasks (use the form below), if you would prefer to contact us directly, feel free to email us using the info@waterfiresharonpa.org address at the bottom of the page.
Join the WaterFire Sharon Mailing List