Creating Community Through Art
Without a doubt, WaterFire gives one a deeper experience as a volunteer.  There are as many reasons for involvement as there are volunteers, but the feedback is consistent in theme; Inspirational.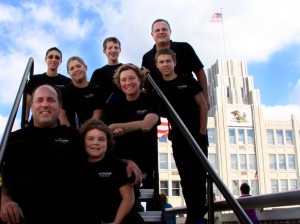 Meet new people; make new friends.  You are as likely to find yourself working alongside someone from Florida as the Shenango Valley.
We usually need about 350 volunteers per event.  Representing traditional Greek chorus members, we wear black to blend into the performance when nightfall signals the start of WaterFire.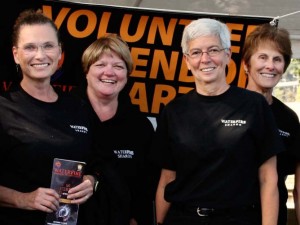 The transition from spectator to participant is as easy as it is rewarding.  Give it a try!
Please visit our SignUpGenius page to volunteer for the August 22nd WaterFire Event "Jazz."
KAYAKERS NEEDED!
You can enjoy one of the best views of WaterFire Sharon by participating in our kayaking portion of the event! We will outfit the kayaks Saturday afternoon with pinwheels and fish to stage them for the evening's events, and then run the kayaks after the initial lighting. If you do not have a kayak, but are experienced, we also have a limited number of extras available. Please contact the volunteer coordinator at erin@waterfiresharonpa.org by 8/16.

Join the WaterFire Sharon Mailing List