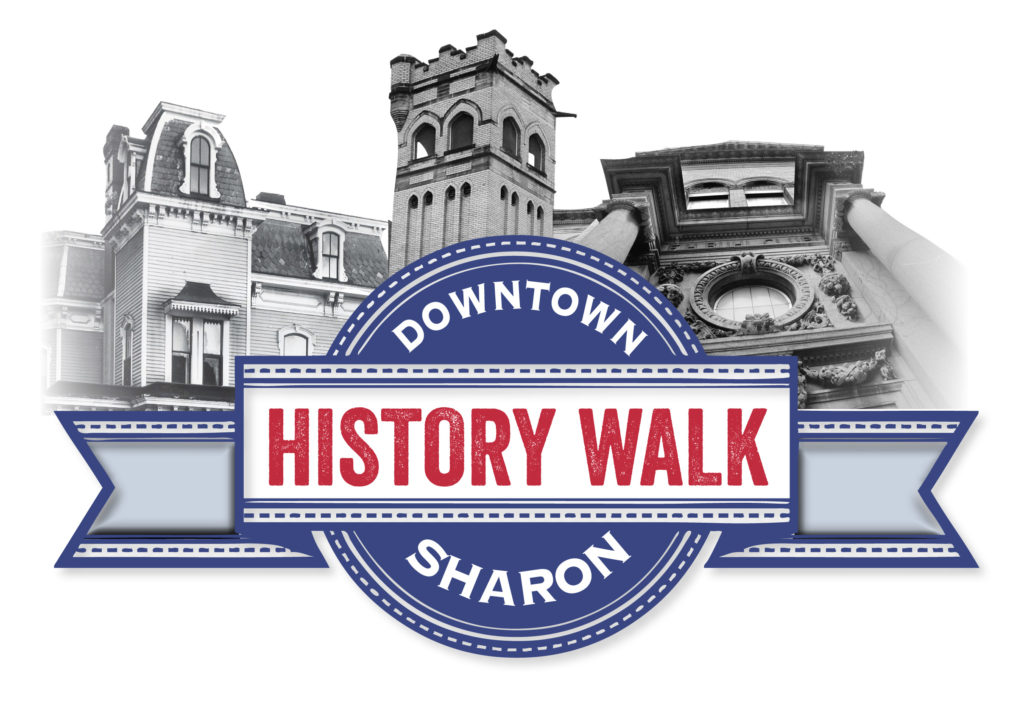 by:  John Zavinski
The September WaterFire History Walk will again demonstrate how just a few square blocks of downtown Sharon can hold dozens of fascinating tales about people, buildings, and businesses of the past and present.
This month's walk will stroll along the Vine Avenue and and Railroad Street just north of East State Street.
It's a compact section of the central business district, yet it once contained four hotels, two upscale men's clubs, two banks, a church, a major contractor, and several large and small retailers. Famed humorist Mark Twain stayed at one of the hotels, the Shenango House, during a lecture visit in the 1860s.
The most-distinctive building on the tour is the former Masonic Temple, now The Corinthian Banquet Hall. Tour participants may get a chance to see its restored opulence.
Two identical sessions of the History Walk will begin at 2 p.m. and 4 p.m. at the corner of East State Street and Vine Avenue. The walks are free, as is a keepsake booklet with photos and stories from the walk. The event lasts about an hour and a half and involves walking on level terrain for about three quarters of a mile.
The walk is sponsored by the Sharon Historical Society and the Sharon Beautification Commission. The tour guides are Brian Kepple and John Zavinski.