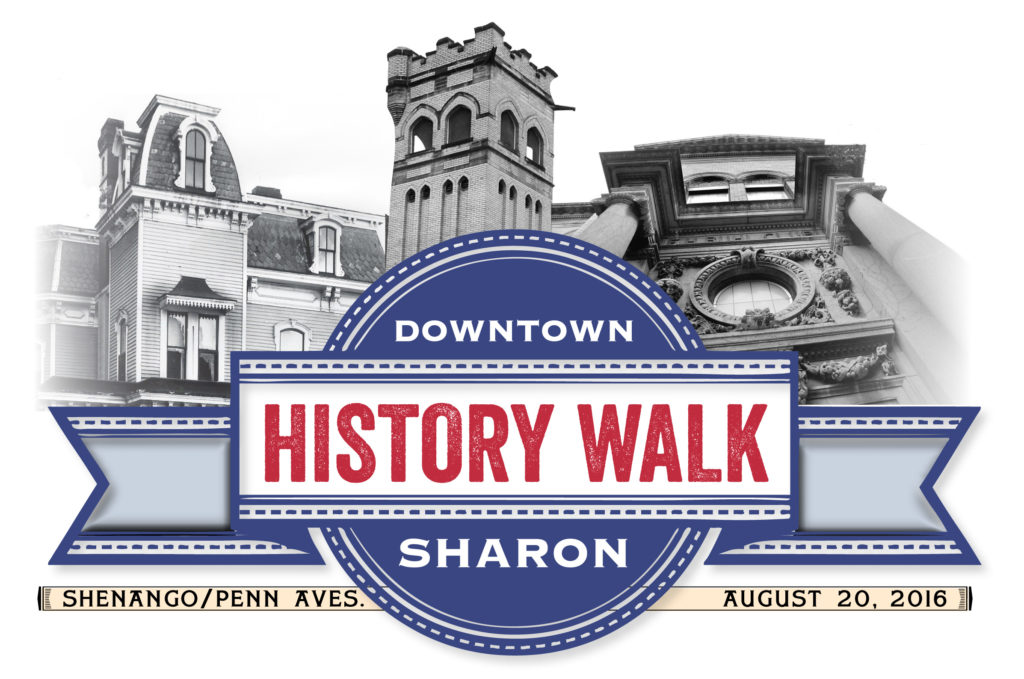 by:  John Zavinski
The August WaterFire History Walk will stroll along the Shenango and Penn avenues corridor in Sharon's North Flats neighborhood.
It's not so much a neighborhood anymore, because after urban renewal of the late 1950s the only housing left is 48 senior citizen apartments. But once the area was filled with more than 300 houses. It was an ethnic melting pot, self-sustaining with a collection of neighborhood stores, churches, theaters, mills and schools — all just a couple blocks off the central business district.
One block alone was home to both a hero and a villain. Sharon Patrolman Joseph Yazvac was the first member of the department killed in the line of duty, in 1926. In his honor, the city renamed the street of his family home to Yazvac Place.
Around the corner, Harold Brest in 1933 tried to extort $10,000 from Julia Buhl, widow of the philanthropist and industrialist Frank Buhl. He had threatened to kidnap her two nephews, and warned that explosives had been secretly planted around the Buhl Mansion. Brest was caught and later had an unsuccessful career as a bank robber. That sent him to the famed Alcatraz prison from which he actually escaped in 1943, only to be quickly caught.
Floods played an important role in the history of the North Flats, particularly the record 1913 flood and back-to-back flooding in July 1958 and the ice flood of January 1959. Each time the area was inundated with four to five feet of water.
The neighborhood was home to Mercer County's first Jewish synagogue and other churches. But its biggest connection to religion was a five-week crusade in 1908 by famed evangelist Billy Sunday. The crusade was held in a temporary, wooden tabernacle behind the present post office. It could hold more than 4,000 people and was packed daily throughout the crusade, which took credit for converting thousands of Shenango Valley residents to Christianity.
Today much of North Flats is filled with the stately campus of Penn State-Shenango. The 50-year-old college branch's buildings include a restored 1903 central school and a 1920s junior high school.
Two identical sessions of the History Walk will begin at 2 and 4 p.m. at the corner of Shenango Avenue and East State Street, under the giant flag on the former Army-Navy store. The walks are free, as is a keepsake booklet with photos and stories from the walk.
The walk is sponsored by the Sharon Historical Society and the Sharon Beautification Commission. The tourguides are Brian Kepple and John Zavinski.